The COVID-19 vaccine availability is rolling out in phases although access is still limited.  As the vaccines become more widely available, employees will be able to get vaccinated at participating retail pharmacies, as well as doctors' offices, hospitals and federally qualified health centers.  However, at this time, appointments are necessary.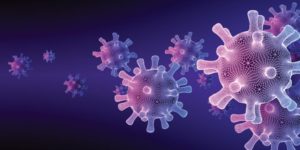 On Thursday, January 28, 2021, Kentucky rolled out a new website and hotline to assist Kentuckians so they can decide if they are eligible to be vaccinated.  For more information and resources on vaccines in Ohio and Indiana, go to our COVID-19 alert page.
While employers are thinking through how best to prepare and support their employees from a health, education, safety, and legal perspective, some have reached out to us with questions. As you prepare your course of action you may want to address concerns by providing employees resources (CDC's Communication Toolkit for Employers with Essential Workers) and encouraging them to speak to their doctors.  If your employees are one of the CDC defined essential workers, they may be asked to provide employment verification at the time of scheduling an appointment. Examples of verification include a badge, a letter from your employer (see sample letter provided by the CDC), a pay stub, or other official document.
Recently, the EEOC, who enforces workplace anti-discrimination laws, updated its guidance for employers on the COVID-19 vaccination in the workplace. The guidance recognizes that employers may mandate the vaccination in the workplace, as long as a policy provides for exceptions for employees with protected rights and the policy is job related and a business necessity. Allyson Cook, President/CEO of Erigo Employer Solutions, believes that many employers will choose a voluntary vaccination policy, and that most likely, many employers will incentivize employees to get the vaccination. Incentives may range from paid leave to obtain the vaccination and related time off for side effects to the provision of financial bonuses and gift cards. Regardless, employers should continue COVID-19 safety precautions such as encouraging the use of face coverings, physical distancing, and frequent handwashing. Provide remote work for all employees who can do so, and whenever possible conduct testing and contact tracing.
Stay tuned for more information.