Included in the COVID-19 relief package, signed into law on December 27, 2020, is the prohibition on surprise bills from certain non-network providers, high cost air ambulances and emergency services.  The law applies to group health plans and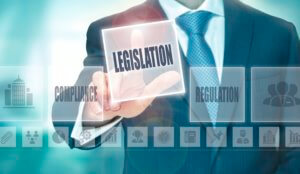 health insurance carriers in the individual and group markets with the rules set to begin in 2022.  Covered individuals receiving non-emergency services at a network facility cannot be balance billed by a non-network provider, unless the non-network provider provides a 72- hour notice to the individual and the individual consents. The notice and consent rules do not apply to unforeseen, urgent medical needs that arise at the time the covered item or service is provided. The law provides for independent arbitration and dispute resolution between insurers and health care providers that will use median in-network rates as a guideline for payment, without requiring patients to become involved in the process.  Physical or electronic ID cards will be required to include the deductible, out-of-pocket limits, and consumer assistance information.
More guidance will be released in the coming months.