This settlement is a result of a class action lawsuit that alleges Blue Cross Blue Shield companies and affiliate companies (i.e. Anthem Blue Cross Blue Shield is an affiliate company) violated antitrust laws by entering into an agreement not to compete with each other and to limit competition among themselves in selling health insurance and administrative services for health insurance. Blue Cross companies and affiliates deny all allegations of wrongdoing and assert that their conduct results in lower healthcare costs and greater access to care for their customers. The Court has not decided who is right or wrong. Instead, Plaintiffs and Settling Defendants have agreed to a Settlement to avoid the risk and cost of further litigation.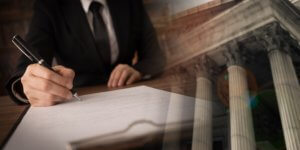 Net settlement fund- $1.9 billion ($1.776 billion for Fully Insured and $120 million for Self-Funded Accounts)
Nationwide Damages Class- provides monetary relief to:

Individual members
Fully insured groups and covered employees
Self-funded accounts and covered employees
Employers and their employees in a PEO, union or trade association

Applicable class period for fully insured- February 7, 2008 through October 16, 2020
Applicable class period for self-funded accounts- September 1, 2015 through October 16, 2020
The Settlement provides that payments will be based, in part, on premiums paid for BCBS health insurance, or if Self-Funded, on administrative services fees during the applicable periods above.
The premium share between the Employer/Employee is determined by the below default allocation:

Fully-insured

15% of the premium for a claiming employee is considered paid by the employee
34% of the premium for claiming employee with family coverage is considered paid by employee

If employer wishes to not accept the default allocation, they need to send in other documentation to substantiate their years of plan premium payment and contribution percentages

Claims filing deadline is November 5, 2021
Settlement proceeds will be distributed, at the earliest, late in December 2021
Action Steps
The court requires a thorough public media effort to notify individuals, employers and employees of their opportunity to file a claim.  The efforts include, in part, to send out email notices and/or postcards that include a unique ID that can be used to start the claim process.  If the unique ID numbers cannot be found, a claim can still be made by going to, https://www.bcbssettlement.com/.
Below are items needed to file a claim on behalf of the employer.
Medical, dental, and vision (not stand- alone dental and vision)
Name of employer, (policy holder name)
Name of contracted Blue Cross Blue Shield Health Plan (i.e. Anthem Blue Cross Blue Shield)
Group #s
Coverage Start and End Dates
If you wish to not use the default contribution percentage

(Percent of premium charged to employees for each level of coverage)
(Total premiums paid for each applicable plan year, noting aggregate premiums paid by employees, if available)